Homepage
A Forbes Top Employer
In 2022, Cornell has been named a Forbes Best Employer for New Grads, a Best Large Employers in the nation, and America's Best-in-State Employers for New York.
See What Makes Cornell A Great Place To Work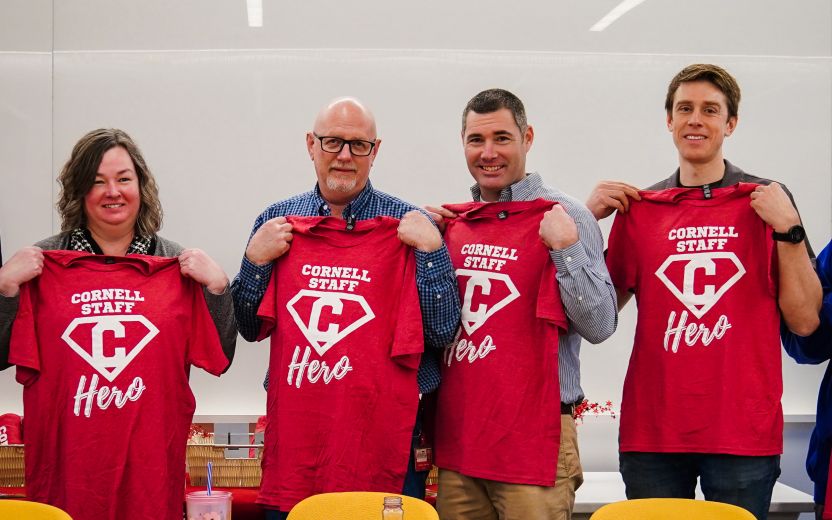 Meet behind-the-scenes teams
Cornell Heroes 2023
Cornell's extraordinary achievements wouldn't be possible without the remarkable dedication and talents of staff who go above and beyond, day after day. This year's heroes come from CVM Facilities; CLASSE; Center for Animal Resources and Education; AAD Prospect Development; Digital Design & Fabrication Studio; Human Resources; Environment, Health & Safety; and Information Technologies.
Learn More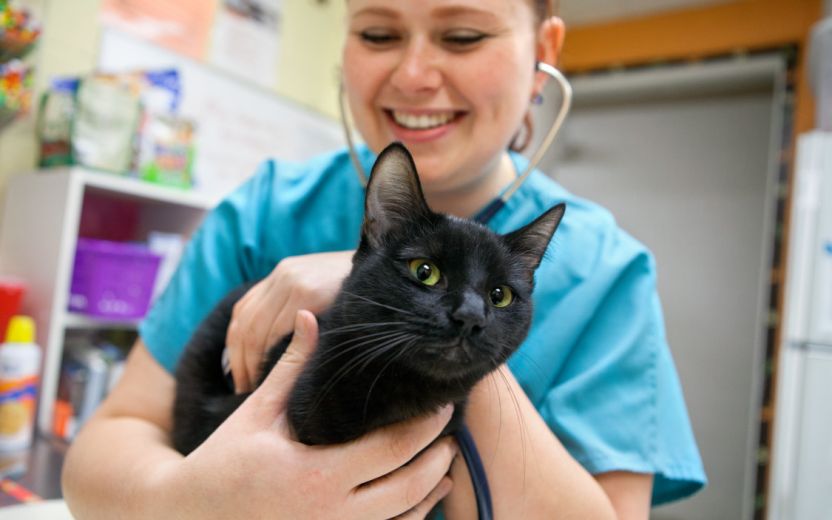 Perks!
Take Advantage of Employee Perks and Discounts
Cornell employees have access to a whole array of savings and informal benefits! Check out corporate discount programs, local retail savings, services like the Musculoskeletal Injury Prevention Program, free subscriptions to Care.com and LinkedIn Learning, and Cornell perks such as library privileges, discounts at the Cornell University Hospital for Animals, and free wellness programs - plus much more!
Perk Finder
Job Seekers

You may be surprised by all the different kinds of career opportunities at Cornell! Here's some guidance to help you map out areas of interest and find your favorite prospects. Browse Job S

Connect with our recruiters and get updates about job openings. We look forward to hearing from you! Get Job Alerts Join our email list to receive notices of job openings.

Considering where to build your career? Listen to what Cornell employees have to say about working here, and check out some of the reasons our workplace stands apart. Total Rewards It's abou

New Hires

We're so glad you're here! The Big Red Welcome is here to help you get off to the best possible start at Cornell. This is a voluntary program for recent hires to share resources that int

How to network and build community at Cornell. Check out the Get Connected webpage for details about ways to socialize at Cornell. Making Connections tip sheet (pdf) Volunte

Moving to Ithaca? Here are resources to help you settle into your new home. Ithaca area Ithaca is a vibrant, family-friendly community, home to scholars, artists, farming, and the scenic nat

People Leaders

Being a leader at Cornell necessitates an understanding of the context in which you work. Cornell University There are several key characteristics that make up the environment and culture of Cor

It's easy and meaningful to recognize the efforts and accomplishments of employees for their work every day, as well as after the completion of projects both large and small. Get Started with Recog

The People Leaders Forum is a community meeting for Cornell supervisors and managers designed to share important information about programs and services that support you and your staff. People Lead