Forums
The People Leaders Forum is a community meeting for Cornell supervisors and managers designed to share important information about programs and services that support you and your staff.
People Leaders Forum: Tuesday, February 28, 2023
Video Transcript
00:00:00:02 - 00:00:27:06
Marcus
So welcome to our forum here. I'm going to go take a brief agenda. We have two slides. Thank you. Oh, there we go. We'll go over our agenda. So we're going to start with the opening word here. Welcome. We're then going to discuss the people leader nomenclature and how we arrived at this particular arrangement of words. I'm going to pass it to Ashley Fazio, our senior director, strategic initiatives to discuss and show us the new our website.
00:00:28:08 - 00:00:59:04
Marcus
Then go on to discuss new individual people, leaders, staff position descriptions with Kim Babuka, our senior director of compensation at Workforce Planning. And then we're going to end with Michelle Artibee's team in her working group for workplace violence. So let's begin and discuss this this people leader nomenclature and how we arrived there. Feel free to insert the one eyed one horn line purple people eat it right joke insert those everywhere.
00:00:59:17 - 00:01:22:15
Marcus
But when I looked up there were no make major to remind myself it was the devising or choosing of names and things specifically in science or a discipline. So there was a lot of deep thought that went into devising this particular name for those of us who attended HDCLP. If you have a shorthand in the in the chat, a hand for turning point of the scope to a lot of deep listening.
00:01:22:23 - 00:01:46:07
Marcus
The goal with this naming was to engage with the hand to hand stewardship that people leaders do. It's not really the formal role that we envision when we think about leaders is the hand to hand stewardship of leading, developing and coaching individuals. We're also putting people first in the word, reminding us that people are not objects, they're actually people.
00:01:46:07 - 00:02:11:21
Marcus
So individuals with career aspirations, goals, and we are here to help them attain them as we look to fulfill the mission and vision of the university. So to remind you kind of got to like people to be a people leader. Some might say it's mandatory and it's meant to transition the term from an industrial era terms like Boss supervisor, more micromanaging, more power orientated terms.
00:02:12:21 - 00:02:32:14
Marcus
But if you do have been you start to hear I kind of laugh at the notion of anyone at Cornell University would be encouraging the eating of people cannibalism, any form, right? It's kind of let's think of that. But if we want to play on it, this notion of reminding ourselves not to be people, eaters, let's not use our people as objects.
00:02:32:14 - 00:02:58:08
Marcus
Let's do our best to develop and coach them and lead them in the ways that we can. So that's a bit of a behind the scenes work in how we arrived at this term. People leader. All right. I am now going to pass it over to Ashley Fazio to discuss the new H.R. website.
00:02:58:08 - 00:03:26:14
Ashley
Change of the sharing of the screen here and share. I'm going to head this so that you guys in the room can see it as well. All right. So hopefully folks have seen that we have done a complete rebuild and redesign of the Cornell edu website. It has been a long time coming for us, but we are really excited about it.
00:03:26:23 - 00:03:55:21
Ashley
And while we were rethinking it, we wanted to keep some of the things that we knew were helpful to folks in the community, but then also expand on the elements that we thought needed some work. And so one of the first things that I want to show, I have to clear something off here. Sorry. In terms of your people leader role in your manager role, a big part of it is also helping your employees to know where to go for information.
00:03:55:22 - 00:04:15:10
Ashley
So one of the big things I want to point out for anybody who doesn't notice is now Workday is available on the home screen on every single page now, folks. So much of our population needs to go to work day. A lot of it is for time and attendance in addition to other things. But it is it is available on the landing page all the time.
00:04:15:10 - 00:04:39:19
Ashley
Also from off of all other pages, this navigation never changes at the top. It's also right down here on the landing page. And then all any jobs that folks use are going to be under the workday help. And so we've really tried to consolidate that support and information related to Workday and really put it front and center. What I want to spend the majority of my time on for all of you is talking about the people leaders section.
00:04:40:12 - 00:05:02:22
Ashley
So this is the new section that we have. We had a managers toolkit before, and we also had HR Professionals, tools and the information that was in the managers tools section was a lot of links off to other places where other information was. And what we've done in the new website is to build out a whole section of content for people who are leading others.
00:05:04:01 - 00:05:35:15
Ashley
So I'm going to take you through the navigation really quickly. I encourage you to go check it out in this and new microsite that it is, it becomes its own site. Just for all of you with the focus navigation. So the first section is about understanding Cornell. We added this because I was in a leading Cornell talk. I keep saying this, and Sam Bacharach was talking about knowing all the skills and the competencies of being a leader, but then also applying them in your work environment and knowing the work environment that you're in.
00:05:35:21 - 00:06:10:16
Ashley
So because we work here at Cornell, we need to understand Cornell and everything that goes into leading here. It's things about the expectations that we have of our managers, things about the foundations of our workplace, you know, setting some of that ground leveling of do we do we all have a consistent understanding of our core values, The land grant mission, the should be on here somewhere, though the land acknowledgment, our funding models, our job families and our pay structures that all managers know kind of that base that we're working in, hiring and transitions.
00:06:10:16 - 00:06:45:24
Ashley
We added a whole section on that. We know that this is something that, you know, is really important to do well and to do consistently. And so it walks you through the entire process. It tells you it has all the resources on it that were on the old website. It's just organized a little bit differently. And specifically for our managers, for our people, leaders, sorry, classification advertising, all of the steps that go into it as well as internal mobility and how we support employees with moving around and then exits of employees when they're leaving and how we support them in these respectful exits.
00:06:46:11 - 00:07:06:05
Ashley
There's a whole section on employee engagement. This section is built off of this employee lifecycle that we've started talking about the different stages that our employees go through as they're joining Cornell, as they're working at Cornell. How we welcome them, how we help them to thrive, and then how we help them transition either to other positions or away from Cornell.
00:07:06:15 - 00:07:33:22
Ashley
And so this section, again, has pages built out for all the different stages of that and with tools built into it that will help you to help your employees be engaged. So here's where you will find recognition toolkits, the toolkits for all of you to be recognizing and appreciate... appreciating being employees, how to have the engagement and retention conversations, talk heads, the informal recognition opportunities, all of those.
00:07:35:08 - 00:08:11:09
Ashley
This next section is leader and team development here. We've put in information about this forum. There's also information in here about leadership programs that are available to all of our leaders, but also potentially to people in your orgs that you're trying to build their leadership skills and competencies, information about developing your team in the resources that we have in that area, and then training again, the leading people at Cornell, it used to be called supervising at Cornell, but this is all the training tools that we have available for you through
00:08:11:09 - 00:08:36:17
Ashley
CULearn. And then finally, Workday, because Workday is a big part of everything that we do. These are the this is the information that's specific for managers. And some of the the the the the responsibilities that you do frequently and how you do them in Workday, how you do performance management. Some of the different reports are that are available to you and some of the epic Qs that are specific to our managers.
00:08:37:20 - 00:08:59:03
Ashley
So this is the microsite how you I'll do a quick because I should have said how you get to it. We have the pages for this is one of the elements that people liked they wanted to skip is this user based navigation. So in the user base navigation, now our partners, that's our people that are in our community, job seekers, new hires, people, leaders, as all of you.
00:08:59:03 - 00:09:37:18
Ashley
And then we still have our section for our retirees. So that's where it sits there. Also, if you scroll down on the website, there is a section down here that we are curating content that might that is applicable. Sorry, the scrolling is a little funny. That's applicable for the audience based navigation as well. Here we have curated free articles for people, leaders that we thought were important for folks to see on the homepage, and this will take you to the same microsite that now we turn it over to Marcus.
00:09:37:18 - 00:09:50:21
Marcus
Thank you very much. Actually, we're now going to get Kim Babuka and her team up here to discuss new and new individual and people, leaders, staff, position descriptions.
00:09:52:05 - 00:10:31:05
Kim
Thanks, everybody. Just a brief update of position description. So position description is what all staff employees have to describe their duties and their responsibilities of their actual job. So in addition, we have a current form that we use and that has other information that's really pertinent to the individual job. And so based on feedback that they be received and based on focus groups that we've held, we want to include more information so that all individuals have the same information on the position description, so that every college and unit isn't different.
00:10:31:12 - 00:10:54:24
Kim
Every college and unit includes some things, but they don't include others. So I'm going to have our whole entire team kind of take multiple slides to talk about the new information that we're going to be having on the position description. And so this will actually be available on our website soon. As soon as we have this meeting and we inform everybody, then we'll put it up there for all to use.
00:10:55:08 - 00:11:23:05
Kim
The goal is not necessarily to replace all position descriptions immediately with this new format. It really would be valuable to say annually potentially when we talk about our performance dialogs or when employees look at their position descriptions throughout the year, because we really encourage our position descriptions to kind of be living document, not just to be looked at once we first get hired.
00:11:23:05 - 00:11:41:22
Kim
So I'm going to turn it over. We have some of our folks that are on Zoom and some of our folks that are in person. So we're just going to turn it over, first of all, to talk about the newest section. [Sonia] Hi everyone, I'm Sonia Rucker. I'm the AVP Inclusion
00:11:41:22 - 00:11:46:09
Sonia
and Belonging and also one of the presidential advisors. So I'm actually just going.
00:11:46:09 - 00:11:48:06
Sonia
To introduce the section we have.
00:11:48:06 - 00:11:49:04
Sonia
Toral Patel
00:11:49:04 - 00:11:50:02
Sonia
our DEI
00:11:50:03 - 00:11:51:24
Sonia
Consultant on Zoom,
00:11:51:24 - 00:11:53:00
Sonia
and she's going to walk
00:11:53:00 - 00:11:56:16
Sonia
us through it. So in thinking about this.
00:11:57:10 - 00:11:58:17
Sonia
New SPD, we
00:11:58:17 - 00:12:06:15
Sonia
wanted to figure out how to incorporate some of the principles of DEI in the job description. But we realized,
00:12:06:15 - 00:12:08:22
Sonia
that it did not make sense to make it a
00:12:08:22 - 00:12:20:21
Sonia
percentage of what we do, that it should be embedded in everything that we do in a part of all of our ,our processes, whether you're an individual contributor or people later. So what we did
00:12:20:21 - 00:12:22:07
Sonia
was to...
00:12:22:14 - 00:12:25:23
Sonia
Incorporate the, the any person,
00:12:25:23 - 00:12:27:06
Sonia
any study thinking...
00:12:27:06 - 00:12:27:24
Sonia
about who
00:12:27:24 - 00:12:29:23
Sonia
we are and our history and the
00:12:29:23 - 00:12:30:12
Sonia
culture we
00:12:30:12 - 00:12:31:05
Sonia
want to create.
00:12:31:12 - 00:12:34:18
Sonia
And we also wanted to incorporate the Cornell Core
00:12:34:18 - 00:12:35:17
Sonia
Values, which
00:12:36:00 - 00:12:44:19
Sonia
President Pollack talked about in 2019. I'm actually just showing you that those are part of the Workday website as well. If you don't know those
00:12:44:19 - 00:12:45:21
Sonia
core values, there are
00:12:45:21 - 00:12:48:16
Sonia
six of them, I believe seven; purposeful
00:12:48:16 - 00:12:52:15
Sonia
discovery, free and open inquiry and expression, a community of belonging,
00:12:52:20 - 00:12:53:16
Sonia
exploration
00:12:53:16 - 00:12:54:01
Sonia
across
00:12:54:01 - 00:12:54:18
Sonia
boundaries,
00:12:54:24 - 00:12:56:12
Sonia
changing lives through public
00:12:56:12 - 00:13:11:10
Sonia
engagement, and respect for the natural environment. We also want to make sure that people understood that this is not just the job of those who work in the Office of Inclusion and Belonging. So we have a lot of processes in place to
00:13:11:10 - 00:13:11:22
Sonia
assist
00:13:11:22 - 00:13:17:18
Sonia
people if there is the need to file a complaint or if there is some kind of performance
00:13:17:18 - 00:13:19:09
Sonia
improvement plan that you need to work
00:13:19:09 - 00:13:24:09
Sonia
on, or you have people that you can reach out to for assistance, but when it comes
00:13:24:09 - 00:13:25:17
Sonia
to creating
00:13:26:10 - 00:13:48:10
Sonia
an environment within each department and unit, the people leaders should be the people that are setting the tone for their individual departments. You, of course, can reach out and talk to us if you need to address an issue, but you should be modeling the behavior that we're talking about in this process. We want to make sure we have an equitable and inclusive community.
00:13:48:18 - 00:13:58:05
Sonia
We also want to make sure that the DEI concerns, opportunity is and the awareness is always a part of the conversation, including;
00:13:58:05 - 00:13:58:23
Sonia
when you're doing your
00:13:58:23 - 00:14:18:01
Sonia
performance evaluations. So again, it's not a percentage, it's embedded in everyone's job descriptions. I'm going to turn it over to Coral Patel. She's going to walk you through the new process. I don't need to give her any kind of...
00:14:18:01 - 00:14:48:09
Toral
Hey, everyone. Good afternoon. Sonia mentioned this is a new section of the position description. The new section is actually titled Culture of Inclusion and Community Standards. And what it incorporates is the language of of the idea that this is a shared responsibility across the board to each other and to our organization. And so within this section, there will, as you could see on the screen, there are two different there's multiple required areas that will be included on all job descriptions.
00:14:48:15 - 00:15:08:14
Toral
You'll see an area that's required for people, leader and for individual contributors. Please know that these will be separated out based on the job description that you'll be working on. So only one of these sections will appear. So if it's a people leader job description, the people leader section will appear. If it's an individual contributor, job description, that portion will appear.
00:15:09:05 - 00:15:45:06
Toral
But this this language contains Cornell's commitment to diversity and inclusion, which is essential for all of the individuals and for organizational success. It also incorporates, as Sonia mentioned, the Cornell core values, as well as to staff skills for success and the leadership skills for success. And so the idea that this area now replaces the Skills for Success page that used to be part of the old job descriptions also, as Sonia mentioned, that this includes inclusive language, is now going to be embedded, embedded throughout the position description.
00:15:45:14 - 00:16:04:14
Toral
And it's not just going to be part of this one particular section, but you'll see as we kind of discuss in the upcoming slides, that it is going to be embedded throughout the position description. So that's it for the next slide, please, everybody.
00:16:04:14 - 00:16:31:17
Sonja
Sonja Baylor, not to be confused with Sonia Rucker from the Talent Attraction Recruitment team. And so I wanted to just briefly touch on the department background section of the new SPD. And what this is is really just for 3 to 4 sentences that you want to include, that gives the reader an understanding of the line of sight between the position and the department mission.
00:16:31:24 - 00:17:02:05
Sonja
Right? And so it should not be the whole department mission, right? You can always link to that. But really the key here is the key again, and to make sure that it's connecting this... [indecipherable due to audio issues].
00:17:02:05 - 00:17:34:01
Speaker 7
Hi everyone can sort out from workforce planning and compensation and I want to just talk about the updates to the position summary. So in this section, in addition to the newly required language referencing Cornell's culture of belonging and healthy work environment, we've added two optional areas that can be used. So first being campus collaboration, which you can use to state the positions responsibilities related to the university and functional partnerships as well as any reporting relationships the position may have.
00:17:34:15 - 00:18:05:13
Speaker 7
Second is Success Factors, and this can be used to state specific knowledge, skills, traits, any characteristics that would help enhance institutional success. And then, as always, the required summary of position responsibilities should include stating the purpose of the position, explaining the main duties and any other important information, and then keeping in mind that this portion can be used to tailor and develop effective job posting language.
00:18:05:13 - 00:18:43:09
Speaker 7
Next slide, please. And then as we move to the required qualifications, in addition to stating those minimum equivalency for education and experience along with any position, competencies or skills that come along with the position, here's another area where the community standards have been embedded, so the first contains the required statement on experience in supporting diversity, equity access, inclusion and well-being, and then the second is, Toral pointed out, has a different list or detailed statement list that you can choose from for individual contributors versus people
00:18:43:09 - 00:19:13:17
Speaker 7
leaders. So as you can see here, there's two different lists and the requirement is to select at least one, depending on what position description you're looking at. And I will now pass it to Lauren Koskinen, who will talk about two other areas. [Lauren] Hi, I'm Lauren Koskinen I'm also with workforce planning and compensation. In addition to other enhancements that have been spoken about, we are also now looking to have it scripted out in terms of position, leadership, responsibilities.
00:19:13:17 - 00:19:42:20
Speaker 7
So making sure that we are indicating the number or range of direct and indirect reports that a position might have, and this is for positions that are managing the work of others as well as responsibilities for developing others. And again, this can be arranged. So for example, for example, you might say you have five exempt and three nonexempt, or it might be a range of up to five exempt employees and up to four nonexempt.
00:19:43:02 - 00:20:22:13
Speaker 7
So it's really just a place for us to kind of capture the people leaders and, and how many direct reports that they have. Like I said, and as the world of remote work becomes more important and more involved in our lives, we are also working closely on work designation. We have three designations fully onsite hybrid, remote and fully remote, and these are helping to create transparency for candidates when they are working, when they're looking at job openings in Workday, and also helping to create consistency across campus.
00:20:22:13 - 00:20:55:05
Speaker 7
I'm working closely with Ellie Zimmerman, who is our remote talent senior consultant, and we are working on resources that will help provide managers some tools and guidance to ensure transparency and consistency when determining disparate designation. I believe I'm going to pass it to Kim Babuka again. [Kim] Great, so those are doing all hey... so those are the new sections of the position description.
00:20:55:05 - 00:21:20:24
Kim
And so they will be on our website soon. And so we're going to be replacing the name, the links. And like I mentioned in the very beginning, the goal is to ongoing replace our current position structures that they have to make sure we include all of this information and then we are working on an electronic position description because it would be much easier to have everything electronic.
00:21:20:24 - 00:21:46:15
Kim
And then we updated it feeds up until Workday. So we're in the process right now of making that happen. And the fields in the electronic position description will help with workflow will help with including all of the information that we just talked about. Some of the regular highly populated information will automatically flow into their workday will still be our record of of final closing of the position description.
00:21:46:21 - 00:22:01:13
Kim
But some of the things will be able to be modified in this tool. So it's coming. We're working on it in 2023 and we'll give you more information when that's ready. But in the meantime, look forward to the new position description coming soon. You know, there was one
00:22:01:13 - 00:22:02:24
Kim
question and it was...
00:22:03:16 - 00:22:33:00
Kim
Is this for positions only, which you could just reiterate? Yes. So this position description is meant to be for all employees, all staff employees to have their position descriptions. The goal is not necessarily to update them immediately. The goal is to update them potentially once a year when we look at them with performance dialog time or when employees are looking to modify some of the roles and responsibilities when a manager is updating some information.
00:22:33:00 - 00:22:53:04
Kim
So it's meant to be an iterative process of how we're going to be moving forward to create everything in the same goal. But the goal really should be to, for all new position descriptions, use this same format, so we'll be able to have a consistent message. Is there another thing that just popped up? Yes. Okay. It looked like they wanted Kim to answer it.
00:22:54:00 - 00:23:15:18
Kim
I didn't get the whole question. Can you elaborate on the required experience in and or demonstrated committed commitment to supporting diversity equity exclusion as required qualification? Does that mean it must appear in the hiring rubrics and weighed by a search committee along with other required qualifications in the job posting.
00:23:17:13 - 00:23:23:04
Sonia
... So we are looking at possibly.
00:23:24:03 - 00:23:30:07
Sonia
Adding a contribution to diversity statement. We haven't had that approved, but.
00:23:30:18 - 00:23:32:06
Sonia
That is something that they have.
00:23:32:18 - 00:23:36:12
Sonia
Implemented on the faculty side and we think that it might be a way.
00:23:36:12 - 00:23:38:01
Sonia
For us to at least.
00:23:38:01 - 00:23:42:06
Sonia
Gauge that particular area. And if not.
00:23:42:06 - 00:23:43:05
Sonia
I think because it.
00:23:43:05 - 00:23:51:01
Sonia
Is part of every job description, we should at least see it reflected in the applicant's resumé or their cover letter.
00:24:01:14 - 00:24:03:21
Speaker 7
Can a position be listed at either hybrid,
00:24:03:21 - 00:24:04:17
Speaker 7
or only remote...
00:24:07:05 - 00:24:32:02
Speaker 7
Yes. So... so we have the three the three different differentiations which so hybrid remote would be a better word. So basically, when it comes to the job posting, you're going to have to select one just for purposes of the job posting in Workday. And those again, would be fully onsite, which is 100% on site.
00:24:32:17 - 00:25:06:07
Speaker 7
Hybrid remote would be those that have some fluctuation and depending on seasonal employees or depending upon the required responsibilities and then fully remote would be work that can be 100% remote. And as I mentioned, we are providing guidance and resources that will, along with a rubric that will help you determine what responsibilities really fall in line with these designations to help you sort through position responsibilities and how they kind of pertain to the work designation.
00:25:07:04 - 00:25:18:15
Speaker 7
Recently, we posted a position. We were started to post a position for a cloud administrator, which could be a hybrid or a fully remote position. It doesn't, doesn't actually matter to
00:25:18:15 - 00:25:19:03
Speaker 7
Our team.
00:25:19:03 - 00:25:39:18
Speaker 7
Which which one it would be. But but we had to pick just one. We were told we had to pick just one and the like. We we started out by posting it as, as hybrid. And if we don't get enough applications then we're going to have to re post that as fully remote. But it seems like if the position doesn't.
00:25:39:24 - 00:25:40:22
Speaker 7
Require...
00:25:41:10 - 00:25:46:21
Speaker 7
Any on campus but maybe the person does want to work on campus, we would like to have that ability.
00:25:46:21 - 00:26:14:10
Speaker 7
As well. So that's what I will speak to, Is that it? I believe it's a constraint within our our system in terms of posting. However, once so let's say you posted fully remote just to keep all options open once you determine your final candidate, what you then put in there specific SPD could be different. So you might be looking to hire someone on site 100%.
00:26:14:10 - 00:26:37:01
Speaker 7
Let's say we again, we have a rubric that's going to kind of flag certain things that must be on site. But if you put fully remote and you had a local candidate that was your top candidate and they wanted to be hybrid, there's nothing stopping you from then changing that. So it's more for consistency in posting language and making it clear to candidates what opportunities.
00:26:37:09 - 00:26:46:09
Speaker 7
Because before this people were just putting in parentheses if there was a hybrid opportunity. And so now we're just trying to create transparency and consistency. Okay.
00:26:46:24 - 00:26:47:15
Speaker 7
Awesome. Thank you.
00:26:48:03 - 00:27:18:18
Michelle
Welcome. Good afternoon, everyone. Joining me today are Dr. Wai-Kwong Wong from the Cornell faculty and Staff Assistance Program, and Jodi Condzela from Cornell Police. We'll be talking about workplace violence. I approach the topic of workplace violence from an H.R. and a well-being perspective, but I'm really grateful for Cornell's newly restructured Division of Public Safety, led by Associate Vice President Dave Honan, for their broad leadership in this space and collaboration with H.R..
00:27:19:20 - 00:27:55:12
Michelle
A shared understanding of what workplace violence is, is important. Next slide, please. We are using the OSHA definition, which is any act or threat of physical violence, harassment, intimidation or other threatening and disruptive behavior that occurs at the worksite. Workplace violence may also include or be in response to forms of discrimination and bias bullying or conduct related to those topics such as stalking, sexual assault, hazing and threats based on protected status.
00:27:55:23 - 00:28:22:03
Michelle
And Cornell has a legal obligation to protect employees from workplace violence, both those who work onsite and those who work remotely. Next slide, please. So this is a really big topic that often brings up a lot of very complicated emotions, thoughts and logistical questions or concerns. The increase in mass shootings is deeply disturbing, and I know it weighs heavily on a lot of us.
00:28:22:03 - 00:29:09:12
Michelle
And some of you have even been impacted personally. Figuring out how to protect ourselves and those around us can feel pretty overwhelming, especially if you are responsible for leading and and supervising others. Clearly, we cannot cover this topic in a short period of time, especially since there are many different forms of workplace violence. Our goal really for today is to remind you of mass communications and increase your awareness and understanding of two departments the Faculty and Staff Assistance Program and Cornell Police both offer services to individuals and managers, training programs and other resources that are important for you to be familiar with and tap into workplace training, workplace violence training programs for people.
00:29:09:12 - 00:29:36:05
Michelle
Leaders will be offered in April, and I'll share more information about that in just a moment. First, though, a brief reminder about how emergency notifications work. The university uses an emergency notification system to communicate about imminent threats, changes in university operations and crimes. Both the Cornell Alert and the Cornell Crime Alert notifications go out via email and you cannot opt out of those.
00:29:36:18 - 00:29:59:16
Michelle
A Cornell alert is sent any time there's an imminent threat to the safety of our community or changes in our operations. You can also enroll your phone to receive text or phone call notifications. The Crime Alert system is for warning messages provided by Cornell police when they learn of reportable crimes on or near campus, that may pose a serious continuing threat.
00:29:59:23 - 00:30:23:21
Michelle
They are sent via email. I'm going to put a link in the chat and maybe that can be shared by the the moderator with information about emergency notifications at the University site in Tompkins County, We have the siren notification system as well. This is used by Tompkins County, the city of Ithaca, and local towns and villages to communicate during emergencies.
00:30:24:09 - 00:30:47:02
Michelle
You have to opt into this, though, if you don't reside in Tompkins, but you do supervise folks who work in Ithaca. You may want to sign up just to stay well informed. Slide... Cornell Tech and New York City also have specific alert systems, and we encourage all of you to search and sign up for the notification systems in your local area and check your Cornell Alert settings.
00:30:47:02 - 00:31:11:14
Michelle
If you're not sure if you're signed up for phone notifications and you would like them. H.R. staff are on call with Cornell police during the evenings and weekends to assist in responding to employee specific crises that cannot wait until Monday. This crisis might be connected to the issue of workplace violence, or it could be another form of crisis, such as the sudden death of a team member.
00:31:12:02 - 00:31:42:11
Michelle
I wanted to make sure as managers you were aware of this and to get in touch with an H.R. crisis manager during outside of business hours. Please do call CPD and request to speak to one side. We will soon be promoting trainings for people leaders about responding to workplace violence. During this training, we're going to go over important workplace violence basics, recognizing warning signs, helpful and not so helpful Response approaches what your responsibilities are as managers and so on.
00:31:43:04 - 00:32:04:23
Michelle
A key theme is understanding how situations escalate and what we can do to notice and respond before escalating to possibly dangerous outcomes. And I really encourage you to say one or more of these dates and to stay tuned for the registration form which we will put out on the employee well-being update email and likely an email to managers as well.
00:32:05:14 - 00:32:24:09
Michelle
That is not posted just yet and it will be in the coming days. So stay tuned for more information on that. So now I'm going to turn it over to our new director of the Cornell Faculty and Staff Assistance Program to talk a little bit about their offerings and how they support managers. Dr. Wai-Kwong Wong...
00:32:25:20 - 00:32:47:22
Wai
Hi folks, I'm Wai. I know some of you guys. I think before I've been I'm new to FCP. I joined in November, but I've been at Cornell for over 23 years. Prior to this, I worked over Corner Health and Company Psychological Services, and so I made a leap over working with students to actual grown ups, which actually has been a pretty refreshing change, and I've enjoyed it a lot.
00:32:48:18 - 00:33:09:08
Wai
So I'm new. So I'm glad you guys have worked with Gabriel before. And so you may think of me as the new Gabriel, only Asian and with more hair. And so I'm just here to talk a little bit about FSAP or I haven't decided which terminology to use. I've always called it FSAP but I've heard a lot of people call it that, so I'm still deciding which one it is.
00:33:10:01 - 00:33:29:12
Wai
If you guys have had preferences, you know, let me know. I think a vote or a pause of like that, I'm flexible either way. I'm just here to talk about, I guess I'll say FSAP because like for 20 years that's what I've used about our services and what we provide. And some of this stuff is probably old information to you.
00:33:29:17 - 00:33:58:17
Wai
But anyway, I just sort of give an overview. So next slide. So what do we provide? I mean, again, I think some of this stuff is fairly basic. You know, a lot of work required by 60% of our business is basically consistent personal consultation and needs assessments. People come to us for one visit, maybe to visit, and they're not just looking for ongoing counseling, but they're having a problem and or issue and they're looking for a different perspective, some advice and problem solving and things of that nature.
00:33:58:20 - 00:34:20:13
Wai
So a lot of folks come to us and they only really need one or two visits. Just talk to us and just get things off their chest and maybe just sort of get like an objective professional perspective oftentimes that needs to the second thing. So as a patient that needs assessment oftentimes will refer them to resources. Now, these resources can be resources within Cornell, within the local community.
00:34:21:00 - 00:34:47:07
Wai
Oftentimes what people end up needing is, you know, some sort of mental health resource in the community. And so we can sort of help provide referrals to, you know, counselors, psychiatry services, you know, psychological assessments and things like that for folks in the community. Sometimes people will come to us because they know what they're looking for. They know that in obstetrics there are certain constraints or limitations of our services and are looking for ongoing counseling, and they're not quite sure how to seek it.
00:34:47:16 - 00:35:11:22
Wai
And so, you know, they may contact us and we might provide some guidance about how to find a counselor or someone like that in the community. One thing that's been nice, if you can call it that with the pandemic, is to transition to remote services. In the past, many of you guys have probably realized that there are very limited mental health resources here in Ithaca, and depending on your insurance, that can be even more limited If you're working on the state side.
00:35:11:22 - 00:35:31:16
Wai
And so one of the benefits is that we really switched we've really expanded telehealth services. And so so right now we have access to anyone in New York State so that has helped a lot and that's also helped a lot with the kinds of providers that people are looking for. So oftentimes people might be looking for a provider of color or looking for someone with particular specialty.
00:35:32:00 - 00:35:52:07
Wai
And now we can basically, you know, look for anyone within the state of New York who take your insurance and might meet those might meet those needs. So that's actually been a benefit of the pandemic. Right now, bread and butter is basically counseling services. You know, as many of you guys know, and we do provide ten free sessions per calendar year for our staff.
00:35:52:16 - 00:36:11:01
Wai
And so many people sort of like, you know, come in and it for for kind of short term counseling, you know, three, four or five up to ten sessions per year. And again, I think some people like to do it. So like more in short order, some people like to come in and spread it out once a month, you know, So the need sort of depends on the individual.
00:36:11:01 - 00:36:36:09
Wai
One thing that might be relevant. So what you guys hear today is that we provide consultations for people needs. I like that term, you know, because you might have somebody who you're working with a colleague or someone that you supervise or manage it will lead, you know, that might have concerns, but it's not necessarily about workplace violence, but it could be just like, you know, this person just seems really down or I saw them crying in their office the other day.
00:36:36:09 - 00:36:50:19
Wai
I'm not quite sure what to do. I'm not quite sure how to support them. You know, things of that nature, you know, give us a call, send us an email and we can consult with you and we can sort of brainstorm, you know, we can ask some questions about, you know, what what are you observing, what you notice, what you know about this person?
00:36:51:10 - 00:37:19:18
Wai
And, you know, what are some options? You know, sometimes we might sort of talk with you about, well, how might you approach this person and oftentimes people feel like, I don't know what to say. This is awkward. You know, I don't know if this is okay to say it is not okay to say, you know, talk to us and run it by us and we can sort of like help you with some verbiage or verbiage or things of that nature about how to approach people, especially with things that might be kind of like delicate or sensitive or just oftentimes it's just uncomfortable and finally, we do provide crisis and community support because unfortunately, you know,
00:37:19:18 - 00:37:43:15
Wai
from time to time, tragedies do happen. And, you know, communities need support. And so we can provide community support meetings in the wake of those crises. These are tragedies, you know, So to to be in community with one another in the way that tragedies. So FSAP services are confidential then, but this is by law and we often emphasizes with employees.
00:37:43:15 - 00:38:01:04
Wai
So even if you send somebody over to us, you know, we can tell you that they've actually, you know, come to us or anything like that. We can't confirm or deny whether they've been here without their permission, you know, And so that's something that's new. We are we try to be professional as much as we can, but technically we are professional.
00:38:01:04 - 00:38:27:06
Wai
We're all licensed mental health counselors where I have a licensed psychologist or a licensed clinical social workers with free for all benefits always means that faculty members, retirees and partners, you know, so. So our net is pretty broad and we see... people are working in it so we can see people by by phone or by Zoom or in person.
00:38:27:06 - 00:38:54:21
Wai
Right now, our in-person offers are still relatively limited and most of our sessions are advising on the depending on the management expand that we're available for 24/7 for urgent consultation. But after hours we contract with protocol, which is an after hours counseling service where someone can speak with a licensed counselor on 24/7, even if we're closed and every morning they send us reports and so we can follow up if necessary, from calls that come overnight or on weekends.
00:38:55:20 - 00:39:12:15
Wai
And I think one thing that's nice, that's kind of different from about Cornell, from a lot of other employee assistance programs that contract out. You know, we are Cornell employees. Many of us have been here for a good number of years. So we're familiar with some of the issues that are maybe unique in particular to Cornell or we're familiar to local resources.
00:39:12:15 - 00:39:33:17
Wai
We're working with the weather and things like that. And so I think I think that really resonates with one of the a lot of people that we see is like they don't have to explain everything that are all Cornell's like things of that nature. And I think oftentimes people really express appreciation for talking to someone who knows what it's like.
00:39:33:17 - 00:39:48:05
Wai
And again, how we support you guys, people, you know, And again, you know, just sort of like what I said before, this possible warning signs that you're observing, you know, a lot of people scratching their heads like I'm not sure if I should be concerned about this. It's a little odd. You know, this person is acting out of character.
00:39:48:11 - 00:40:04:06
Wai
Should I be concerned? Should I not be concerned. How concerned should I be? You know, I'll help you understand what the role is or could be in the situation. Oftentimes they'll get fuzzy, you know, You know, often that we're working with them, we may supervise them. Oftentimes our colleagues, they could even be our friends. You know, oftentimes, you know, we know them at that context.
00:40:04:06 - 00:40:20:20
Wai
It's a small town. Oftentimes, I'm not exactly what my role as a supervisor, but I'm also caring about them as a human being. I don't know where my limits and boundaries are. You know, I want to help, but I'm not sure exactly. I don't want to overstep. So we can sort of like walk through some of those intricacies and complexities with you depending on the situation.
00:40:21:12 - 00:40:44:23
Wai
And again, we explore possible approaches that's respectful of the individual, you know, because we always respect people's autonomy to privacy and things like that. You know, one thing often felt was like, you know, people have a right to be miserable and that, you know, you know, and again, as much as as much as we want to help sometimes, you know, we do to have we need to respect people's rights and privacy, you know, And so, you know, how do we navigate some of those complexities?
00:40:45:14 - 00:41:06:09
Wai
But also, you know, how do we also address real concerns that you might have because this person might have an impact on your work environment, on people that might be working with, you know, have an impact on you. And so, you know, try to balance those with the needs and just sort of strategize about how to refer employees to offset FSAP or other services.
00:41:06:09 - 00:41:22:19
Wai
You know, and again, I think a lot of times people are like, I don't know, I don't know what's happened, but I don't want my pressuring, you know, so we can just sort of strategize with you about how you might sort of like, you know, talk to them about these types of referrals. And one question in there.
00:41:23:12 - 00:41:27:19
Speaker 7
It's I think it's something about the difference between the Ombudsman's.
00:41:27:19 - 00:41:51:19
Wai
Office and FSAP. And when would you contact each FSAP people with mental health resources? You know, so my answer is ombudsman. It's more about and again, I think maybe you guys might know this better than I do. I've utilized the Ombudsman service, but I haven't actually. But there are more by university policies, procedures and things of that nature, and they also provide confidentiality like us, you know.
00:41:51:20 - 00:42:13:22
Wai
So I think I think if a staff person might have concerns and they just kind of like want to know what their maybe administrator does or systemic kind of like options on the ombudsman might be a good option. You know, if you're struggling with workplace issues that's affecting them emotionally or mentally or a home issue or family issue, that's us. Contact...
00:42:13:22 - 00:42:44:18
Marcus
That's 255-2673. But not that you are hours 8-5 when you write and we're looking at 312 college, obviously a college system. So I think that's all I am right. Jodi...
00:42:45:13 - 00:43:11:19
Jodi
Last but not least, right? So I'm barely see over this desk. Okay, So if you are not familiar with our new patch, this is part of our rebranding. And next slide, we have we've had some changes over at at Cornell Police and we're now under the Division of Public Safety. So exciting things. And we're still at Barton Hall, so we're still open 24/7.
00:43:11:19 - 00:43:34:05
Jodi
That's where our telecommunications center is and all of the things that they do there. So you can still go there in person that so we're lost and found is and all of our services are still the same, but we're, you know, continuously offering as many as possible to meet the needs of the community. I had an... next slide... all right.
00:43:34:05 - 00:43:56:07
Jodi
And I get to create I get to introduce our people leader. So this is our our chief. And where's a wave? Can I get a wave? I mean. All right. Nice. Very good. So to follow me gets it on slide because clearly we are we are benefiting from all of the support that he gives our officers and the community.
00:43:56:07 - 00:44:22:04
Jodi
Like I said, meeting the needs and trying to be creative in ways that we can reach out and engage with the community and and just improve and create those relationships that we we desperately need. So thank you for that, Chief. Next slide. All right. So our officers attend mental health trainings frequently, right? So we're consistently finding new trainings.
00:44:22:04 - 00:44:41:02
Jodi
And, you know, the trainings that come available in law enforcement are sending officers their to bring back that information and to teach our officers and act as peer support as well for for our own department members. Right. Because we know that, you know, if we can't support each other, then we really can't support the community very well either.
00:44:41:02 - 00:45:25:24
Jodi
Right. And then also attending cultural competency for law enforcement training. So that was the training that those three officers went to. Next slide. Right. So there's a picture of our beautiful Barton Hall, the castle, not so much on the hill, but There's all of the things, like I said before, that our public safety center does it in the 15 years I've been here that that telecommunications center has grown astronomically in that all of the technology that we are able to support emergency mass notifications, rain, Guardian, it's if you've never seen it, it's really, really impressive.
00:45:26:07 - 00:45:55:20
Jodi
And I say that having watched it grow over the last 15 years. Next slide. All right. So all of the different ways to contact us and I'm really, really hoping that there's a few things that people will take away from my time here. And one of those things is the silent witness form. Okay, We seem to be having a hard time, for whatever reason, conveying to the public what the silent witness form is, what it's used for, and how you can you can utilize it.
00:45:55:20 - 00:46:19:11
Jodi
So part of the reason that the silent witness form is so important is because it allows us as a police department to receive anonymous tips. So I like to refer to it as red flag reporting. Right. So kind of a catchy slogan now that we're using is red flags. So if you are seeing or hearing third party information of red flags, suspicious behavior on or off campus.
00:46:19:11 - 00:46:40:17
Jodi
Right. Any anything that's a threat or a suspicious behavior really does need to be reported to Cornell police for us to investigate. Not everyone is comfortable reporting that information because retaliation. Right. So obviously, when you're in in the event of workplace violence, you may be working with these people in a close environment and retaliation is a real fear.
00:46:40:17 - 00:47:11:01
Jodi
So denial of witness form and you can reach that on our website. So Cornell University Police is a wonderful way to anonymously report red flags or suspicious behavior that is not to be used for emergent situations. So emergency situations. So 911607255 1111 in-person or you can utilize a blue light phone or emergency phone. Light phones and emergency phones have been around for a very long time, much longer than I have.
00:47:11:08 - 00:47:32:08
Jodi
There are thousands of them across campus and they can be utilized in very specific circumstances. One of the situations I like to use as an example is if your cell phone is not working, maybe you're in an area in a basement where you don't have great service or your batteries dead or you have had to flee and you couldn't take your cell phone.
00:47:33:00 - 00:47:58:09
Jodi
One of the benefits utilizing a blue light phone or emergency phone is that our talent communication center can tell exactly where you're at. So if I was in this building on the southwest corner of the second floor, they could send officers to that location. It's also our policy to send officers to hang ups. So if you can't speak or you are again, have to flee the area, just know that an officer will be in route to that location.
00:47:58:09 - 00:48:24:15
Jodi
And then, of course, rave guardian. So guardians in the next slide maybe. All right, perfect. So rave guardian is an app that is free, right? Everybody loves free food for faculty, staff and students. And we're really trying to drive the usage of rave guardian because this app is completely surrounding security and safety. So it does a lot of different things.
00:48:24:23 - 00:48:47:07
Jodi
You can text with dispatch, so if you can imagine, this isn't exactly the if you are in a run type situation and you are in a hide position, we had to hide and not make noise. You could text with Cornell Dispatch and provide updates as to that situation. And obviously you can't do that without the app. We have a safety timer on that app.
00:48:47:07 - 00:49:10:14
Jodi
So those of you who recall our Blue Light escort service that was in person, obviously that had to be put on hold when the pandemic happened. But this is a really great virtual alternative to kind of having a bully escort on campus. So in the wintertime when it's dark, Right. We all know that you don't have to explain impacts gray and dark after 4:00.
00:49:10:14 - 00:49:35:22
Jodi
So those situations where you're walking around in the dark, you might want to set your safety timer on campus and just give yourself a little bit of extra extra confidence as you're walking your vehicle at night. Safety types in university resources. So, you know, as we're talking here about all the university resources, this app gives you kind of a one stop shop for your emergency safety security resources.
00:49:35:22 - 00:49:54:12
Jodi
Right. So don't have to go fishing for them. And then you can connect with 911 with a 2 to 3 button push. So it's kind of like a panic alarm, but it depends on what kind of phone you have. So if you have an Apple iPhone or an Android, it's either a two or three. So don't be worried.
00:49:54:17 - 00:50:29:06
Jodi
You touch it once. It's not going to immediately have this, I promise. Next slide. All right. If anyone would like to take a photo of a QR code, here it is. We don't have it yet. But if you put in your your place or brave guardian, it's a blue background of the white shield. So easy to find. And if you pass that information down to your ear, people are trying to get as many people as we can and ever go in confidently using it on campus when necessary.
00:50:29:06 - 00:50:59:01
Jodi
I All right. So this is just a reminder that firearms are are illegal on campus for anyone that is not law enforcement. So I say that because we want any kind of suspicious behavior, which obviously that would be a suspicious situation to be reported. We do have plainclothes officers in our unit, our major investigations unit, but we we do have a policy that they have a badge visible near their their firearm.
00:50:59:02 - 00:51:21:09
Jodi
Right. So if you see anything that looks like a firearm or a weapon and you think that that it should be checked out again, please contact 607-255-1111 or you can utilize it for an emergency phone or your Guardian app. Right. And again, the silent witness, Ma'am, I really can't stress this enough.
00:51:22:05 - 00:51:53:10
Jodi
If you don't know where to find it, then just go to our website. Also, it is on AVP. Honan sends out his Friday afternoon public safety message. There's always a link to that that silent witness form on their right. A little bit about our programing that we provide to the community. Right at the top there is our response to active shooter Active Threat program, which is approximately 60 minutes long.
00:51:53:16 - 00:52:22:14
Jodi
We do have shorter versions. We can do a 30 minute or 15 minute with, you know, a difference type of video that's kind of utilized more for students that don't have the full hour. As you can imagine, we are getting inundated with program requests right now after what happened at MSU, which is, you know, it's both heartbreaking and wonderful because we get to educate the community on how to respond in situations like that.
00:52:22:14 - 00:52:49:10
Jodi
But we also wish that it wasn't an issue. So so that is always an option to have us come in and do some public education. Recognizing workplace violence, which Michelle said we already have three scheduled sessions set up. So that is open to anyone who can attend those one of those three sessions. And then Stacy 360 personal safety.
00:52:49:10 - 00:53:14:16
Jodi
We do drug and awareness programs or alcohol awareness programs, winter driving programs and cash handling. Those are just a few of the programs that we offer. But we are. We consistently create programing on request. So one of the ones that comes to the forefront of my mind that I just did was ring of Guardian panic alarm versus an actual physical panic alarm.
00:53:14:16 - 00:53:46:05
Jodi
So it took me a few minutes to create that and just do the pros and cons of what the difference is of utilizing a hardware panic alarm and the response versus a rave guardian alarm. So that's just one example. But we can we can create any kind of programing. And if you're interested in that or scheduling any programing, our email is crime_prevention@cornell.edu, and we will get back to you to schedule that as soon as possible.
00:53:46:06 - 00:54:12:19
Jodi
We're booked up in March though, so maybe start looking at April or May and then our contact information here. So if you would like to contact myself or my sergeant for any of those programs, any questions when in the room, again, thank you guys.
00:54:12:19 - 00:54:40:20
Marcus
And I think that brings us to the question, resources for anything with like 45 seconds left on the clock but I know has been monitoring the chat very diligently. So if there are other questions, we could maybe stop the screen share and see if people raise hands or something in the chat is still available. So yeah, if you have to run to your next meeting, we totally get that hello out and land comes on The Honeymooners.
00:54:41:10 - 00:55:07:23
Marcus
I never saw it with Ed Norton. Ralph Kramden. They're rehearsing for a commercial. Ralph was super calm in rehearsal when it came live. He was very nervous and took off, as he normally does. Questions or comments going once. Questions or comments going twice. Have a great afternoon. Morning. Evening, everyone. Wherever you might be on the planet...
Links for Resources Mentioned in Forum:
---
Previous Forums - Video Clips and Presentations:
November 14, 2022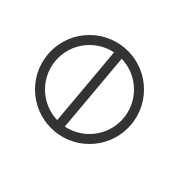 Links for Resources Mentioned in Forum:
June 11, 2021
January 15, 2021
October 2, 2020
August 28, 2020
November 4, 2019
Topics covered:
Announcements/reminders regarding:

Colleague Connections
Measles Preparedness
HR202 Sexual Harassment Training

Belonging at Cornell
2020 Open Enrollment
Workday Open Enrollment updates and the Talent Marketplace
June 17, 2019
Topics covered:
Consensual Relationships
NY State Harassment Training
Duty to Consult
Rollout of Real-Time Service Awards
Setting Up Goals and Objectives and Coaching for Successful Performance
Q&A
December 7, 2018