Welcome to the new People Leaders area!
Why the name change?
The evolution from Managers to People Leaders here reflects an advancement in our workplace philosophy. The words "manager" and "supervisor" aren't being eliminated.
People Leaders is a way of literally putting people first. It's a reminder that leadership is inherently about people. And as leaders, the way we put people first is by finding the best ways to empower and support them, so that they, in turn, can contribute to making Cornell University the best we can be.
Take a look around the new, expanded content to support your efforts as a People Leader at Cornell:
---
Bring Out The Best In Yourself And Others
Training For Supervisors
Whether you're already a supervisor, have recently become a supervisor, or wish to move into a supervisory role at Cornell, we offer a broad range of training opportunities to advance and hone your skills.
Supervisor Training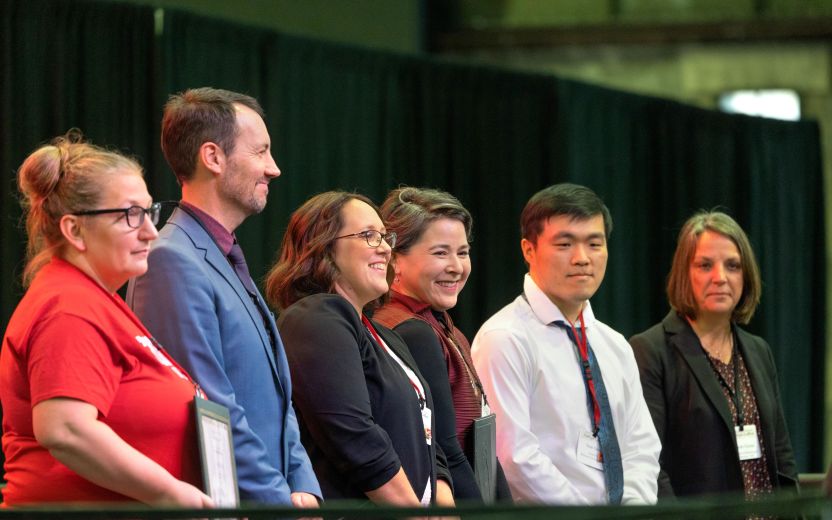 Engagement
It's easy and meaningful to recognize the efforts and accomplishments of employees for their work every day, as well as after the completion of projects both large and small. From the Appreciation Portal to University award programs, there are many ways to say "thanks!"
Recognition Ideas